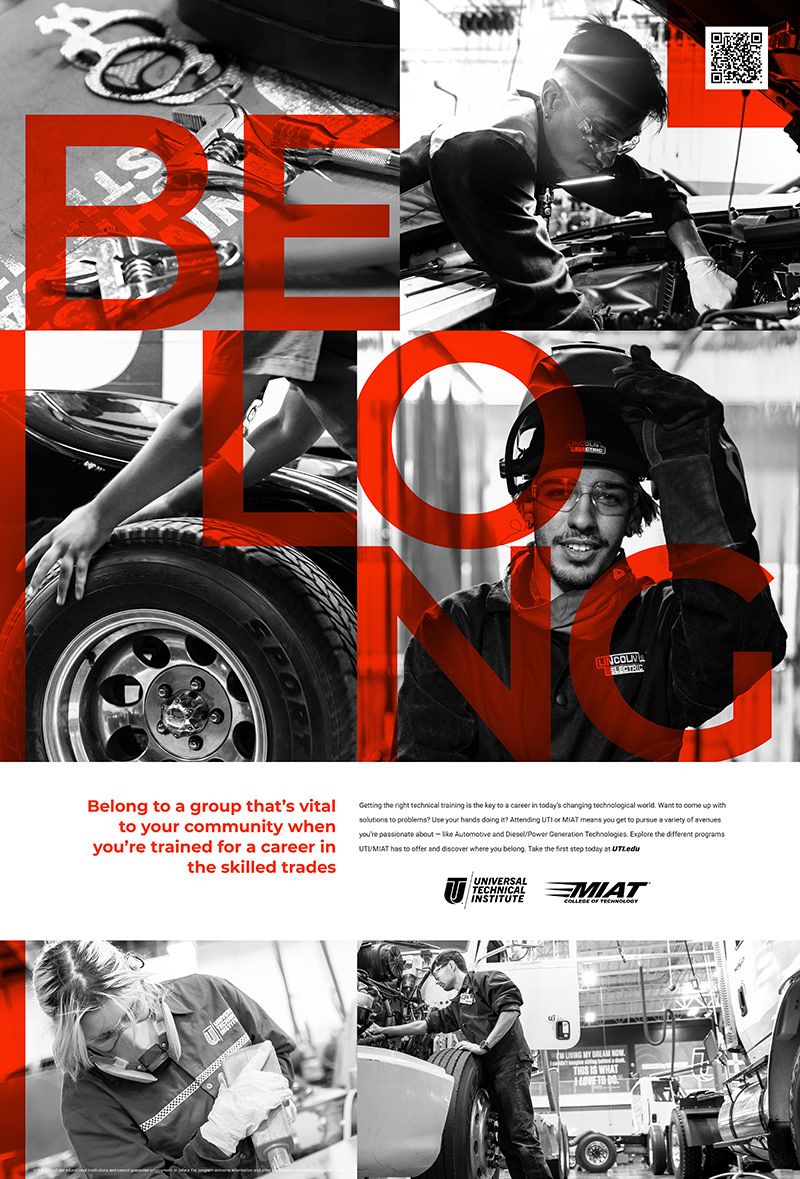 The campaign launch resulted in more than

30 million combined views

on YouTube, Facebook, and Instagram.
Launched a nationwide virtual campus web portal and landing pages to support admissions teams and
maximize recruitment efforts affected by COVID19.
22,000 unique visits during campus closures
,
Shifted school's flagship tool (program guide) to a digital format to support campus and field admissions reps in a Teams or Zoom sales environment.
144,000+ Page Views. 20,000 + Users
.
Complete revamp of the UTI/MMI/NTI asset library and elevated the school's brand perception to the 35+ leading manufacturers we serve. Lifted brand metrics among the target demographic in aided awareness, consideration of a trade school, and ad recall by
+8.0pp (+5.7pp above industry norm)
.